Hopstem Biotechnology had a great time at the ISSCR2018 Annual Meeting in Melbourne.The conference was held on the 20th to 23th of June at the Melbourne Convention & Exhibition Centre. The ISSCR annual meeting is The World's Largest Stem Cell-focused Meeting. With more than 3,500 attendees, speakers, exhibitors, sponsors, and media, the meeting brings together everyone from senior scientists to trainees to discover, share, and network with leading innovators in the stem cell community.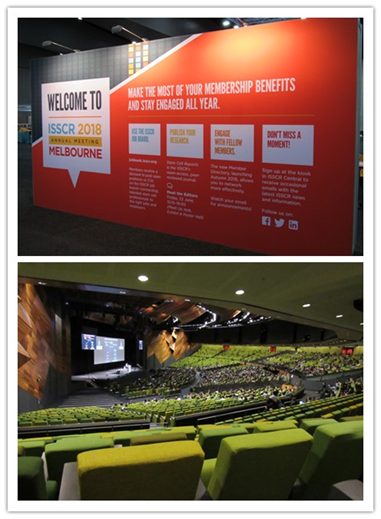 Hopstem Biotechnology presented our HopCellTM products and expertise in hiPSCs/hESCs differentiation, gene editing, cell banking and engineering to many interested and curious researchers from several different labs and companies. We also display core technology by poster in ISSCR2018.(Poster title : A HIGH THROUGHPUT, HOMOLOGOUS AND LOW COST HUMAN 3D BRAIN ORGANOIDS CULTURING AND IMAGING SYSTEM)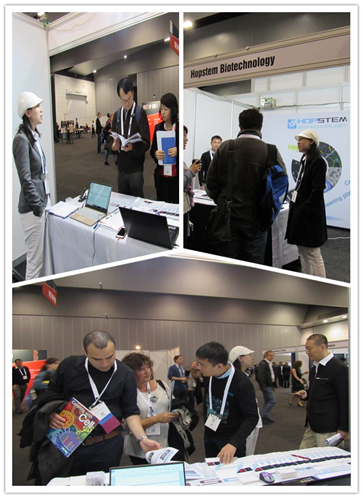 Hopstem Biotechnology is the first high-tech start-up company in China that focuses on iPSCs and neural stem cell storage and differentiation services. In line with the strategic needs of national biomedical innovation, it provides the most comprehensive and advanced frontier technologies for the research and treatment of neurological diseases in China.
Congratulations to Hopstem Biotechnology for its second year!
Thanks to all scientists and parters in ISSCR supporting us!
Look forward to meeting you again at upcoming conferences:
21-22 September : 2018 World Cellular Therapy and Regenerative Medicine Conference & Exhibition (WRC-CHINA 2018), Shanghai, China
3-7 November : SfN's 48th annual meeting, Neuroscience 2018,San Diego,US
7-9 December: The 12th World Congress of Regenerative Medicine & Stem Cell-2018 (RMSC-2018), Xi'an,China